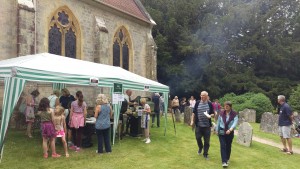 Saturday March 28, 10:30 – 12:00pm
St Mary's Church, Bramshott
Everyone is warmly invited by the Bramshott Open Gardens (BOG) Committee to join us for a coffee on Saturday March 28 at St Mary's church.
This is a great chance for villagers and locals to hear about plans for this year's BOG weekend and ask any questions. If you're thinking of getting  involved in this community summer weekend, this is your chance to find out more!
We will also be presenting cheques to the latest recipients of our 2018 fund:
The Liphook Day Centre (£1,102)
and Hollycombe School (£567)
We hope to see you there!