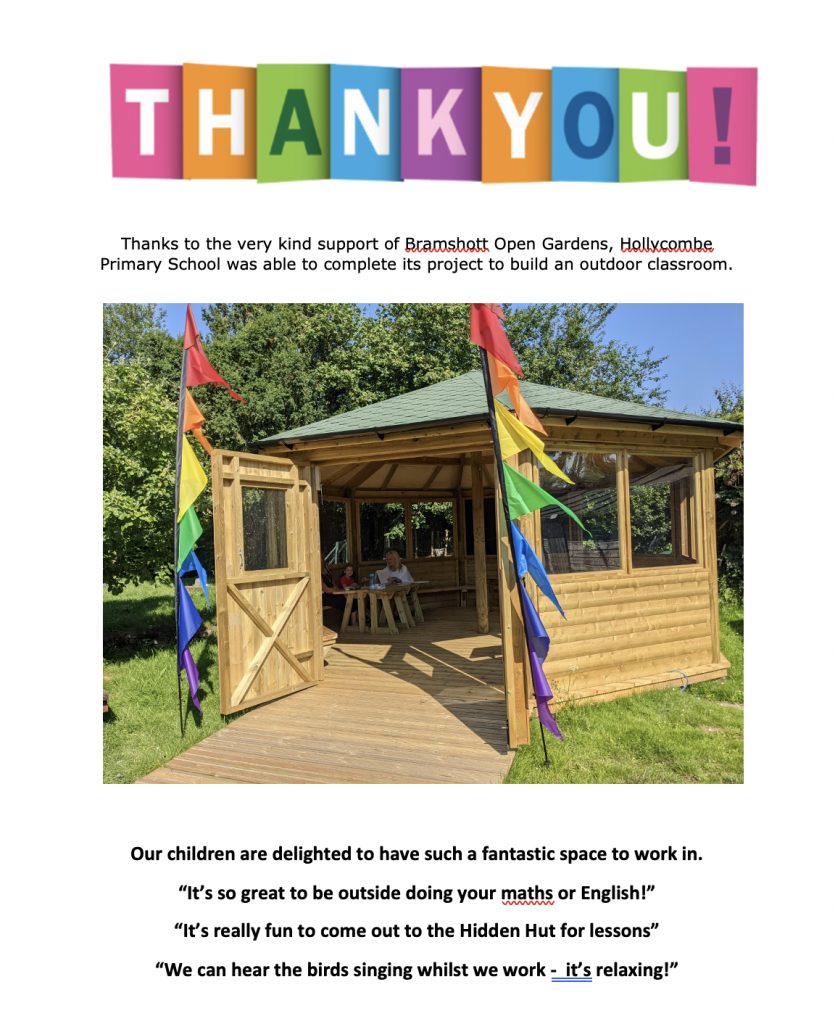 Since our last event in 2018 we have donated £20,000 to local good causes and projects.
We are delighted that the Classroom has been such a success!

And finally if you are a local business who would be happy to support the Open Gardens event we would love to hear from you as well. No donation is too small. Business sponsorship helps ensure that every penny raised gos to support local causes and groups like Liphook Food Bank, Liphook Football Club and the Liphook Guides and Scouts.